Bringing the right users to HKT's doorstep.
HKT
Customer experience in telecom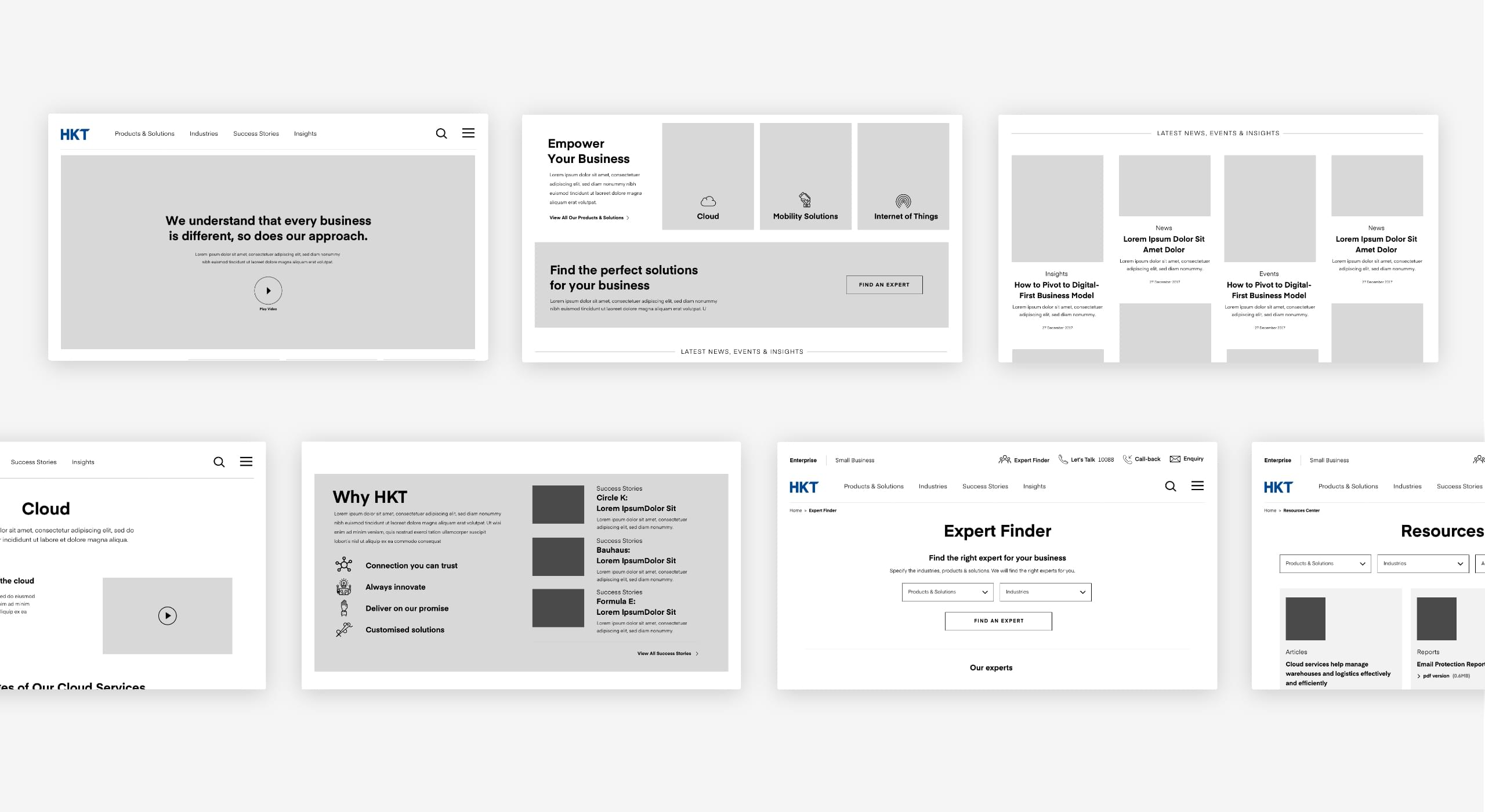 Challenge
Confusing digital customer journey as mini-sites are scattered all over the place, but with no centralised site for the customer to knowing HKT Commercial as a whole.
Outcome
A centralised site that providing concise, relevant content, research tools, materials and support to aid users through their journeys.
Role
User Research
User Interview
IA
UX Design
Wireframes
Overview
Building a single platform that allow customers to locate the information that they want so much easier.
As one of the premier telecommunications service provider and leading operator in fixed-line, broadband and mobile communication services in Hong Kong, providing services for both local and international customers, HKT initiated the website development project for the enterprise services of the group. Together with HKT, we developed a centralised site that caters to customers needs in order to generate contacts and leads from customers, as well as build HKT enterprise solution as a solution brand.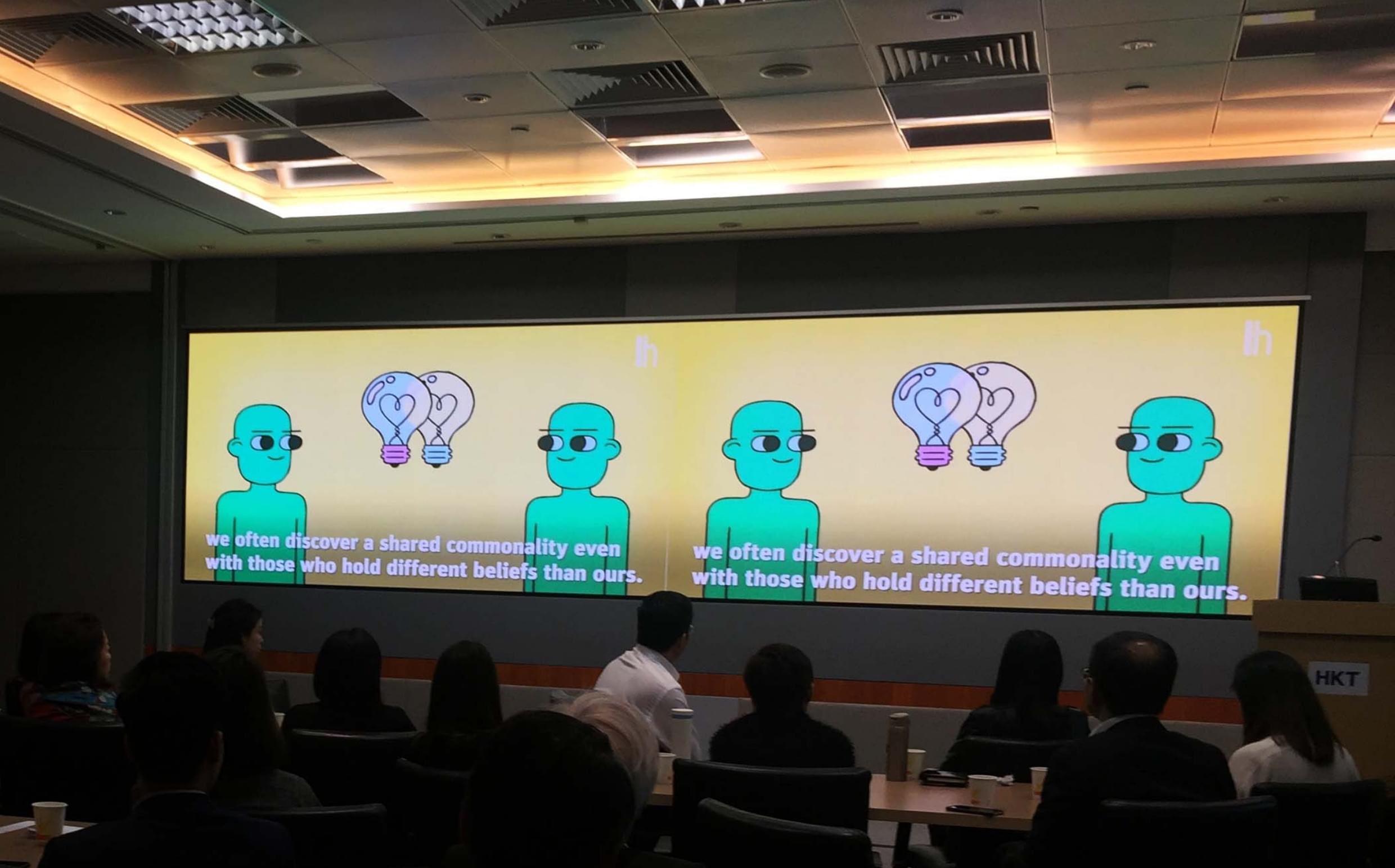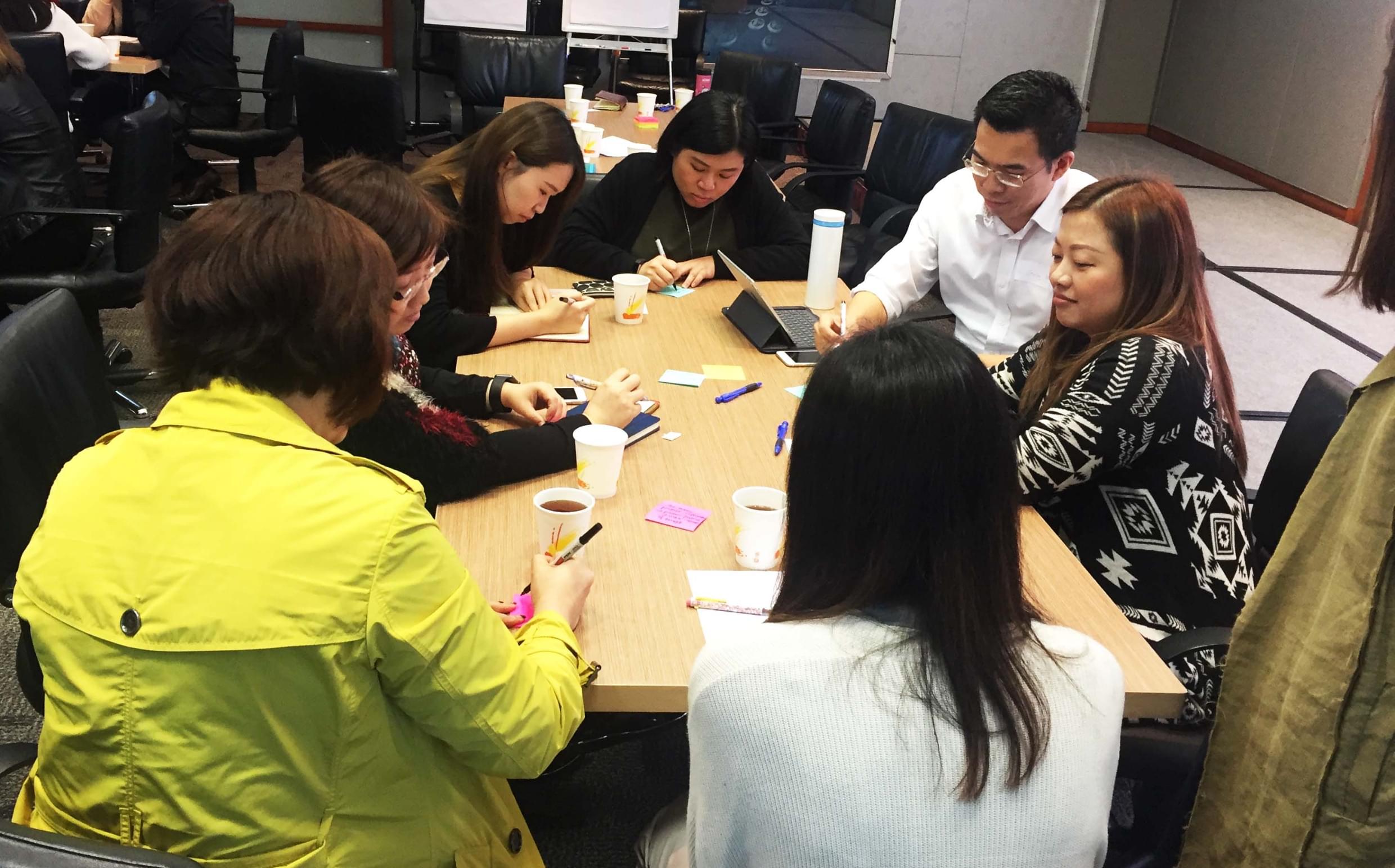 UX RESEARCH
To get a thorough understanding on how HKT Commercial's effort and processes in promoting its products and solutions to potential clients.
To understand the current situation, we have distributed the research into two phases. One is Stakeholders Requirement Gathering Workshop, and the other is User Research. We have spent two days with nine different departments together to align and gather their expectations, business requirements and goals out of the new website. The result was a stakeholder requirement report, highlighting different challenges and vision for the new website. And also identified our target user segments and craft out their current user journey.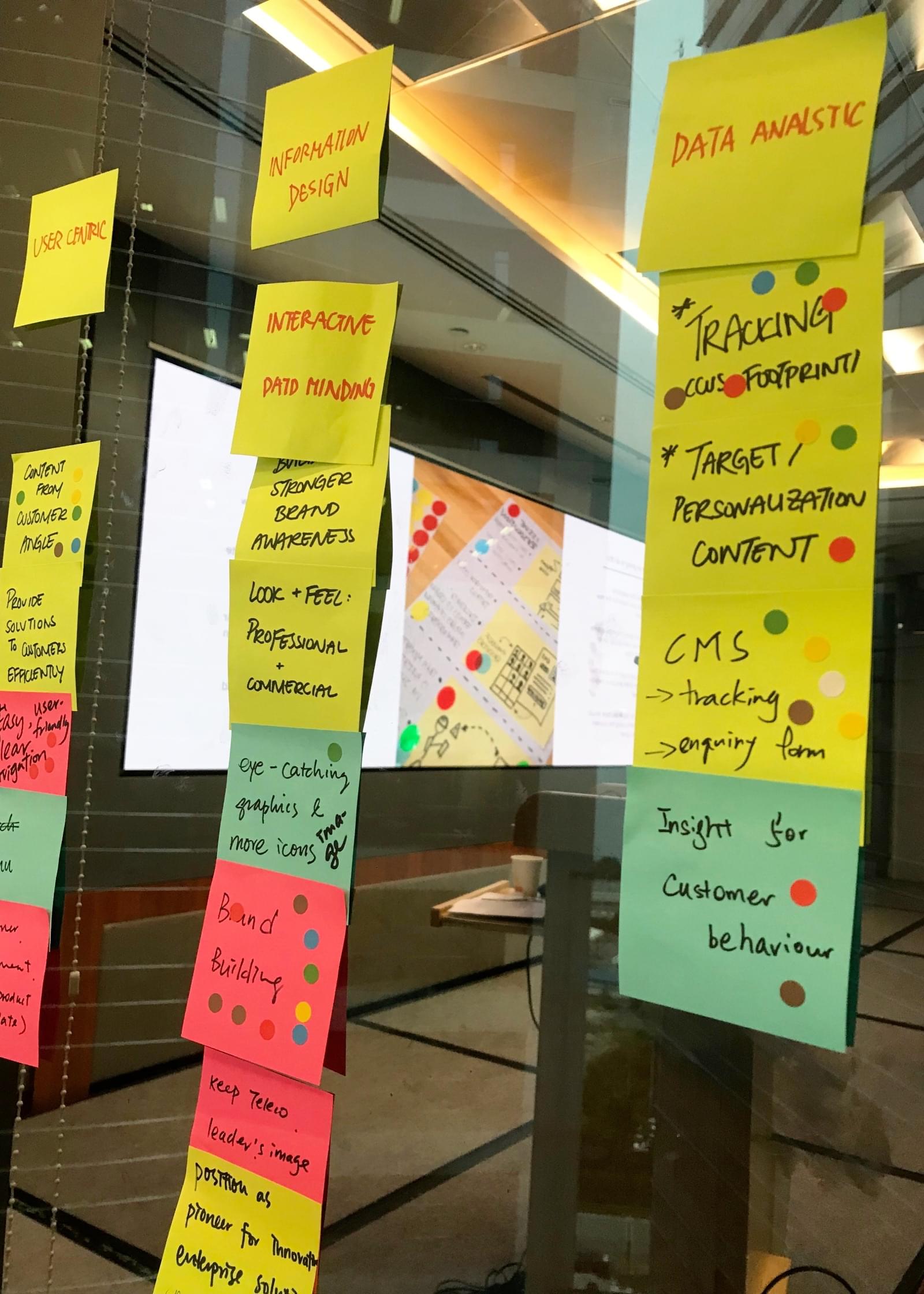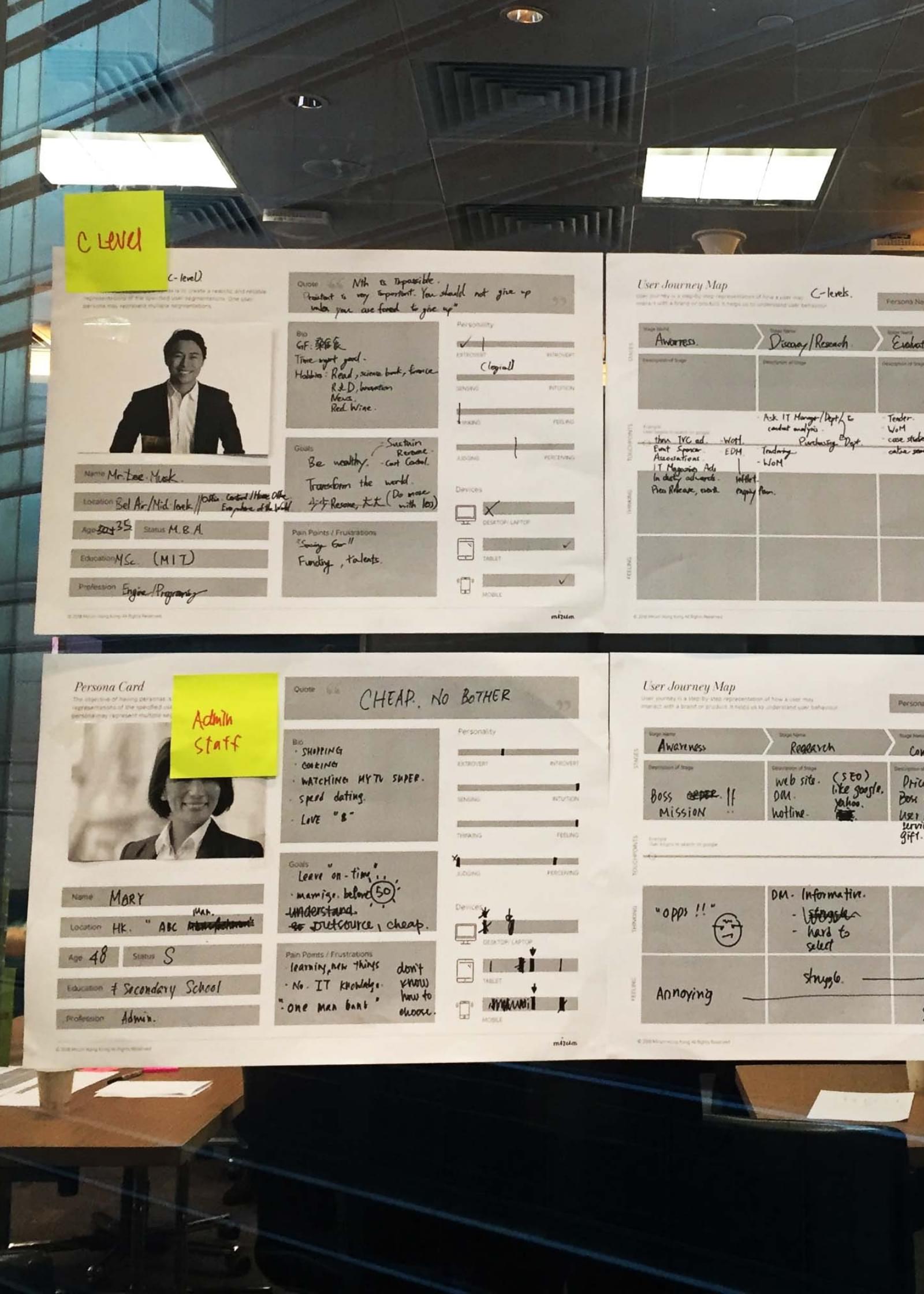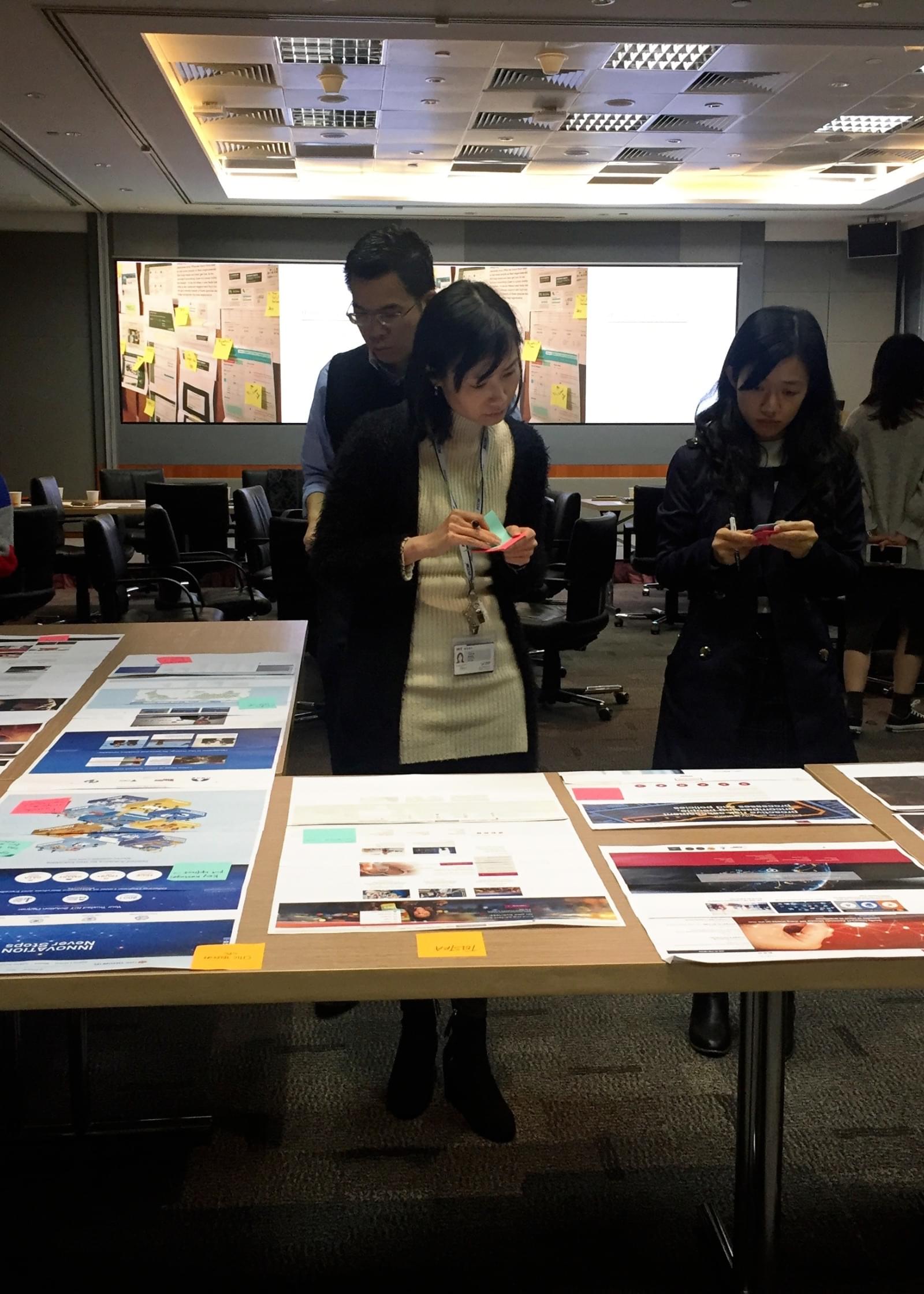 CUSTOMER EXPERIENCE
Mapping customer pain-points to inspire experiences that speak directly to customer needs.
We spoke to a diverse range of customers from Enterprise to SMEs, CEOs to Admins, in order to have a holistic perspective on the customer experience of using and purchasing HKT's products. From the research findings, it is clear that the needs and requirements between Enterprise and SMEs are different. Having understood the goals and pain points of the personas created, UX opportunities can be determined as design drivers for HKT's new website. Using these findings, an information architecture and wireframes were created to use as a blueprint for designers to create layouts.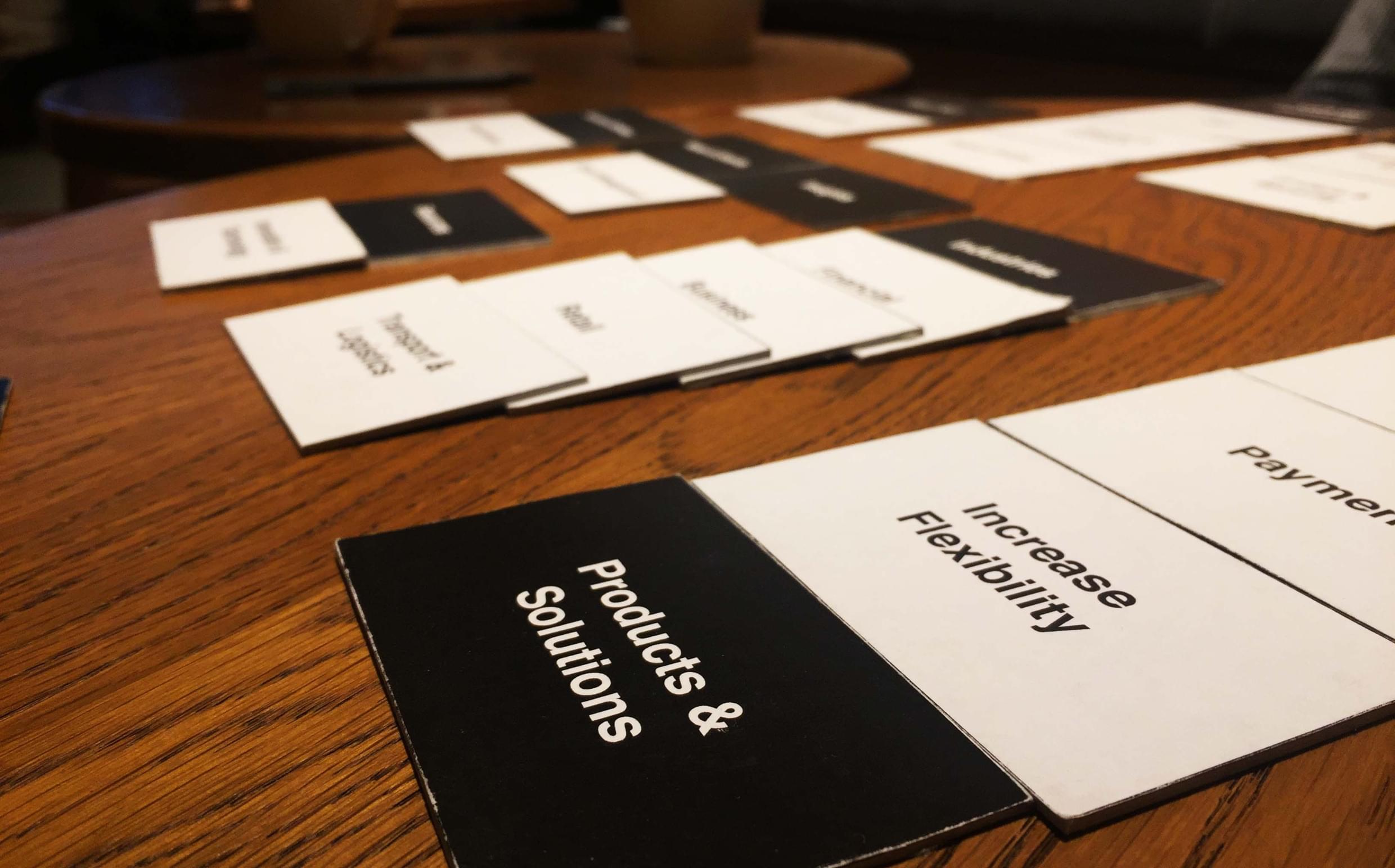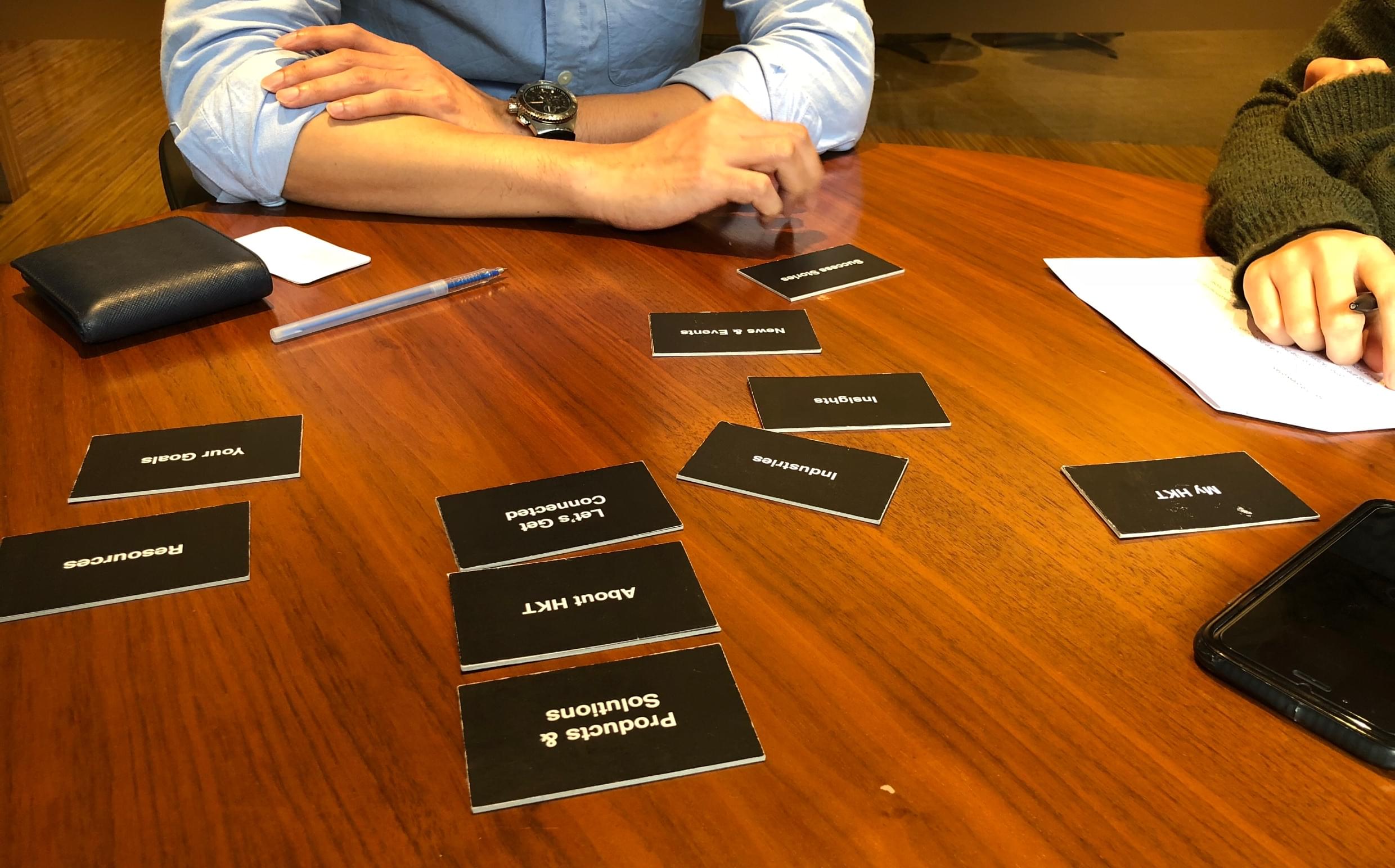 UX DESIGN
A single platform to showcase all enterprise solutions which allow customers to locate the information that they want efficiently.
We understand that the B2B audience often has needs that are very different from those of consumers which takes a longer decision making process. Coming out of research, we created a consolidated platform to help with their early stage research that integrates success stories, unique selling proposition to assure users how HKT have solved a particular problem well and employs language that is easy to understand in order not only the decision maker to understand but also the end users, the employees. We also make sure that contact information is visible at every single page.